Alex's Grill & Ice Cream is a restaurant full of activity, with our cooks often at the center of the activity. We remain busily involved in helping customers achieve a great experience.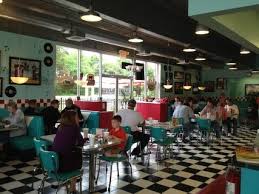 Our Services
What We Focus On
We focus on providing exceptional customer service to all customers, whether you dine in or order online.
Our menu consists of a wide variety of products to meet the needs of every customer.
TESTIMONIAL
Our Customers Say…
We were making our way over to the Blue Ridge Parkway and stopped here for lunch. Alex himself recommended the Chicken Is Kabob and salad. It did not disappoint. Fresh and Greek. Staff was very friendly. Highly recommend.
Alex's never disappoints. I have had the grilled chicken sandwich, the gyro, the Greek salad with chicken. They are all delicious. I don't know what they do to their grilled chicken to make it so tasty, but I'm a fan. And their fries are amazing.
The fries are my favorite!! This is such a fun restaurant and perfect for families. The food is so good!! We love the burgers and grilled chicken skewers. My daughter came here as a reward and got her first ice cream sundae and had the best time!
OPENING HOURS
Tuesday - Sunday 
11:00 am - 8:00 pm